Matinée
---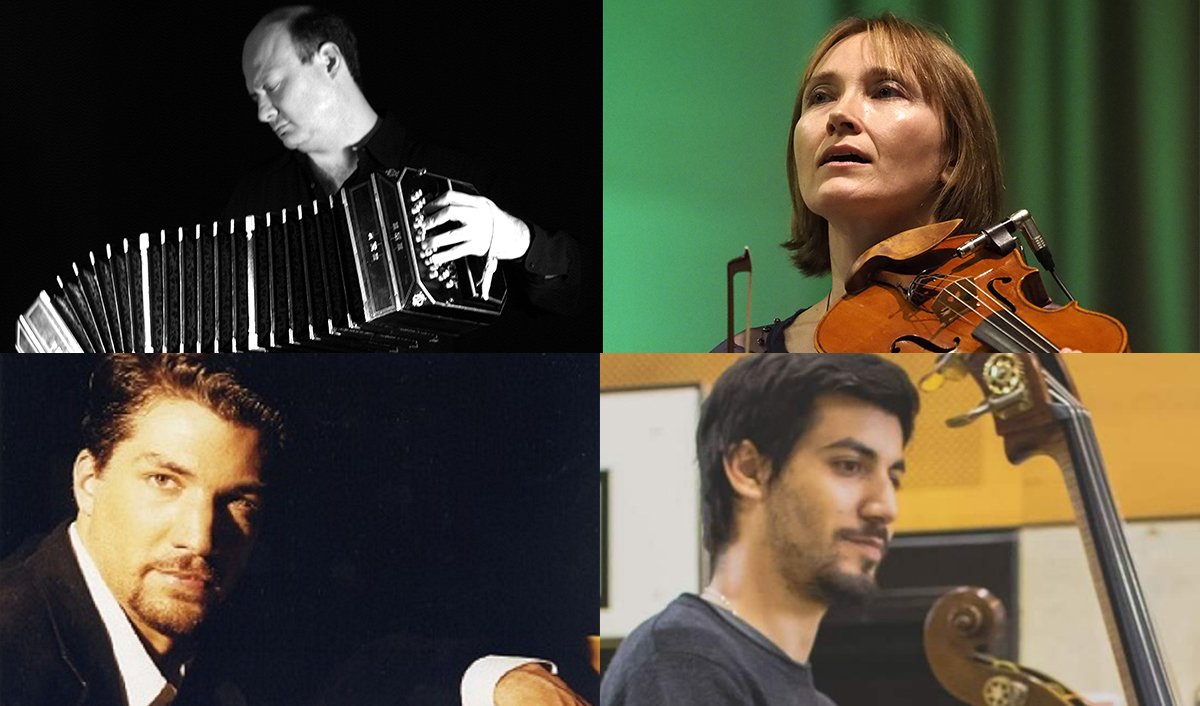 How does one recognise a tango at the start? Apart from the renowned opening bars of "Jalousie", one of the most famous tangos in history, which incidentally was composed by a Dane and not by an Argentinian, the unmistakable hallmarks of a tango are its rhythm and its symmetric, sharp and primordial structure.
It can be concluded only through the final perfect cadence or a male cadence, two chords in succession from dominant to tonic, an emblem of tango that everyone recognises. It is a type of stroke which "cuts short" that which Astor Piazzolla called the "chan-chan" of tango, and which often characterised the different playing styles of orchestras and composers.
The Arrabal quartet will draw the audience into the atmosphere of the Milonga, with its games of rites, roles, rules and ceremony, recreating them through works from the golden age of tango. We will listen to the music of Pugliese, Villoldo, D'Arienzo, Gardel, Firpo, Salgan, De Caro and many others.
Arrabal Quartetto
Daniel Pacitti: bandoneon
Irina Roukavitsina: violin
Hernán Fassa: piano
Simone Turcolin: double bass