---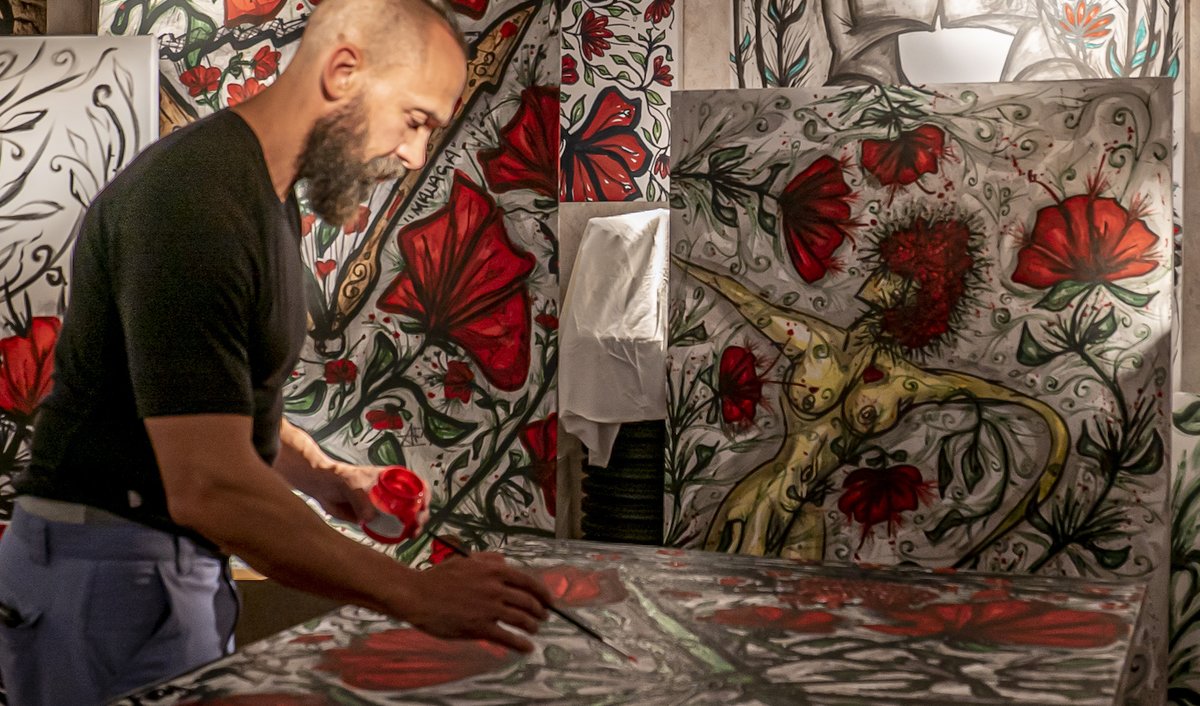 "Red is passion"". This is without doubt the prevailing colour in this new collection "the flowers of evil". The inspiration, or rather the abstract influence, for this collection came from the reading of the beautiful poems of Charles Baudelaire, one of the greatest French poets of the 19th century.
"I have been reading through these poems for more than 20 years, a gift that has slowly bewitched me. His words, like the peat to my fertile creative earth, fed the flowers of evil.
These mischievous, yet sensual poems were censured at the time, and considered to be audacious. Delicate and beautifully erotic, allusive but never vulgar.
Just the name "the flowers of evil" makes you to think of a world of fantasy and fascination. A contrast with great balance. We cannot think of flowers as "evil", they don't even lose their fascination when they are carnivorous or poisonous.
In my paintings, flowers and figures intertwine in a mixture of mischievousness and eroticism. And the embossed sections that distinguish my paintings are the technique that I enhance, simulating the strokes of writing, with the intention of paying homage to poetry" Adam Fonti.
Exhibition in collaboration with the Renato Grandi Foundation of Lugano.